Sally specializes in selling homes that other brokers couldn't sell AND offers an "Easy Exit Listing Agreement." No more being locked into a long term contract!
If you are in the market to sell your home in Santa Cruz, you'll want to interview the most dynamic Realtors in Aptos, Rio Del Mar, Seascape, La Selva Beach, Corralitos, Capitola, Live Oak, Soquel, Westside, Eastside, Scotts Valley and surrounding Santa Cruz neighborhoods!  Sally Bookman and her team of experts on the local neighborhoods of Santa Cruz real estate can guide you every step of the way.
Sally and her team were #1 in residential units sold in Santa Cruz County in 2011. They have the experience and knowledge it takes to get your home sold at top dollar, no matter what the news may report about the real estate market.  Sally and her team of specialists will educate you regarding the market and guide you through the entire process.  Just click hereto see what Sally's clients REALLY feel!
The Process:
At our listing consultation, we first walk through your home together , and we will advise you how to prepare your home for the market. Sometimes pulling up old carpet or a fresh coat of paint can hugely increase your profit. If appropriate, we will recommend a professional stager to really maximize your profits.
During this consultation, we will give you all of the information and statistics that you need to gain a clear understanding of the market in your particular neighborhood, discuss timing, and go over a personalized marketing, pricing, and timing strategy  to get your home sold quickly and for the best price possible.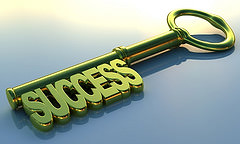 When you list with me, you also get my team of tech- savvy marketing admin who make sure that my listings get full exposure with the realtors AND with the buyers on and off line. My clients will tell you how my targeted internet, community videos, and social media marketing campaigns stir up tremendous activity for my listings, creating a Seller's Market within a Buyer's Market. This combined with a strong pricing and staging strategy bring my clients the most that the market can bear. No single realtor without a team of specialists can possibly do what we do for you!
This is a great video on Pricing by Ellen Marks, Director of Marketing at Keller Williams International:
Just as you found us on the web, we get approximately 500 unique visitors every month to www.SallyBookman.com. When we sit down together we will explain how we make this happen.  Immediately after listing your home, we will send out a broadcast email announcing your listing to all the people who've signed up to receive our Latest Listings, plus a separate one to the local realtors inviting them to the Realtor Open house and inviting them to send their buyers to the public open house that Sunday.
Our listings are found on Google, Realtor.com, Keller Williams.com,  SallyBookman.com,  Zillow,   MLSListings.com,   Facebook, Trulia and all the other sites that they syndicate to, such as Listhub.  This ensures you can not POSSIBLY be missed on an internet search.
Our listings bring in an average of 5 new registrations a week, many of whom are second home buyers, as our website is easily found in the search engines by out-of-town buyers searching for a home in Santa Cruz and a top Realtor to work with.
VERY IMPORTANT: At Keller Williams, the listing agents get the calls on their own listings, unlike traditional companies where the "floortime" person, who may have not seen your house, gets the call.  We host a Realtor Open House for all of the local Realtors the first Thursday after you list your home.  We also host a Public Open house (if appropriate) the following Sunday.
Our team then immediately contacts the key Realtors who may have Buyers for your home to spread the word fast and create excitement.  We also email them the  property brochure as well as the unbranded links to your video tour and so they can forward your property on to their buyers.
We are constantly looking for ways to improve and seek constructive feedback.  We have 3 ways of getting feedback after showings.
Each Realtor has a different communication style so we try all three.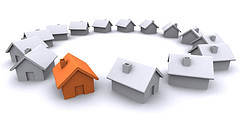 With the majority of buyers shopping for their new home in the Internet, quality photographs are essential, not a luxury. A professional photographer will be scheduled to shoot your home with a wide-angle lens and supplemental lighting. The photographer  will make sure that we showcase your home in the best possible way.
We will create a virtual slide shows which we will automatically link to www.SallyBookman.com. When someone clicks through to your home's page from Trulia, Zillow, Realtor.com, etc… they will see the beautiful showcasing of your home with our professional wide angle lens photography.
Your home will be added, along with its virtual tour, downloadable property brochure & still photos, to the instant listings section of this website, which will also be sent to homes.com, trulia, zillow, craig's list, and every other key real estate website as mentioned before, so your home can't possibly be missed in an online home search.  Our property brochures are professionally written and sent to a professional printer and left in your house for potential home buyers. Your property brochure is also attached to your listing on our website, like this, so potential buyers can view and print it.
Your home will also be added to the Multiple Listing Service on our agreed upon date. We will add photos & the unbranded virtual tour to the listing so that the agents can email them to their prospective buyers.
If appropriate, we will hold a public open house and have an incredible targeted marketing campaign to ensure that the qualified buyers come.
We make sure your Buyer is pre-approved by a reputable Mortgage Company and that all financing is in order, to ensure a smooth transaction with no surprises.
As your advocate, we promise to negotiate fully on your behalf and advise you every step of the way. We will help you bullet-proof your transaction to minimize your risk.
Once your home is under contract, we'll work with your lender, escrow officer and the other realtor to make sure that any outstanding issues are resolved in the necessary time frame.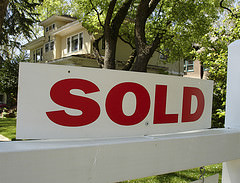 There are homeowners in Santa Cruz County facing financial hardship from job loss, who don' t know what to do.   The positive news is that our community is  still in demand, and we are still selling homes the first weekend as long as they are priced right. With the interest rates as low as they are, buyers who have been waiting to jump into the market are out there now, and although price conscious, they're jumping on the homes they feel are nice and view as a great value.
Ask me or any member of the Sally Bookman Team ANY question about listing and selling your home or property. Or request a free consultation on how we would customize a marketing plan for your home in Aptos, Rio Del Mar, Seascape, La Selva Beach, Corralitos, Capitola, Live Oak, Soquel, Westside, Eastside, Scotts Valley and surrounding Santa Cruz neighborhoods! There's no obligation, and we promise we will get back to you quickly.